Photographing Frost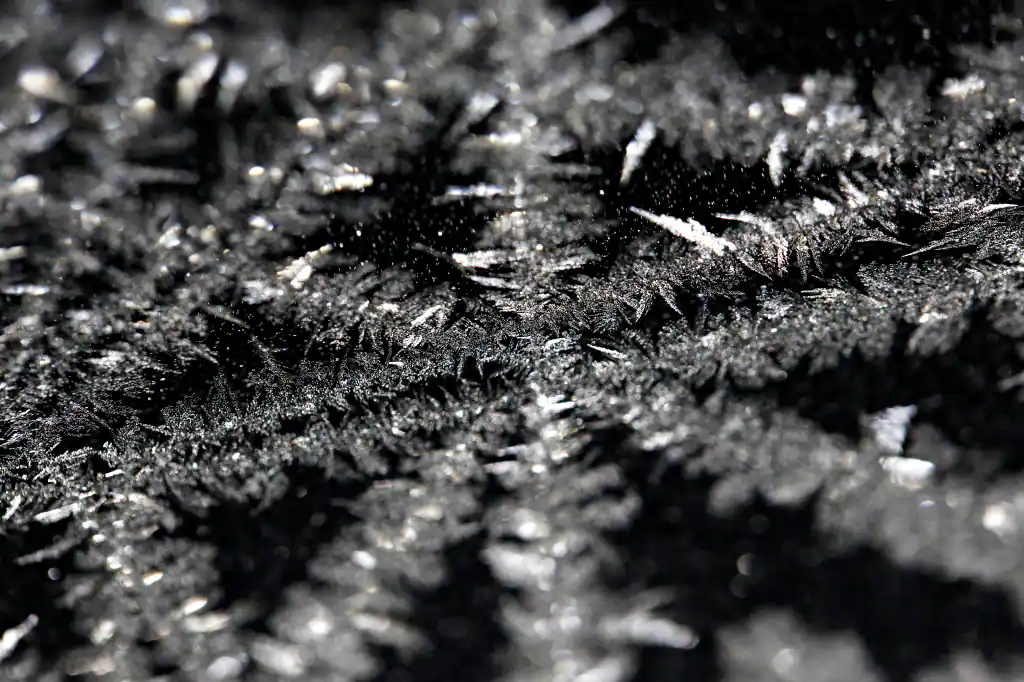 Here where I live, cold snaps plague the city during the winters, but one morning I woke up to a nice surprise. Interesting frost formations decorated the windshield of my car. So naturally I broke out some gear and froze my fingers so I could take a few photos. Here are a few suggestions of things that I tried, and things that you could try to take some frosty cool photos.
My first idea was to backlight the frost to make things very dramatic and contrasting. I achieved this by mounting an LED on an adjustable tripod and sat it on the hood of my car.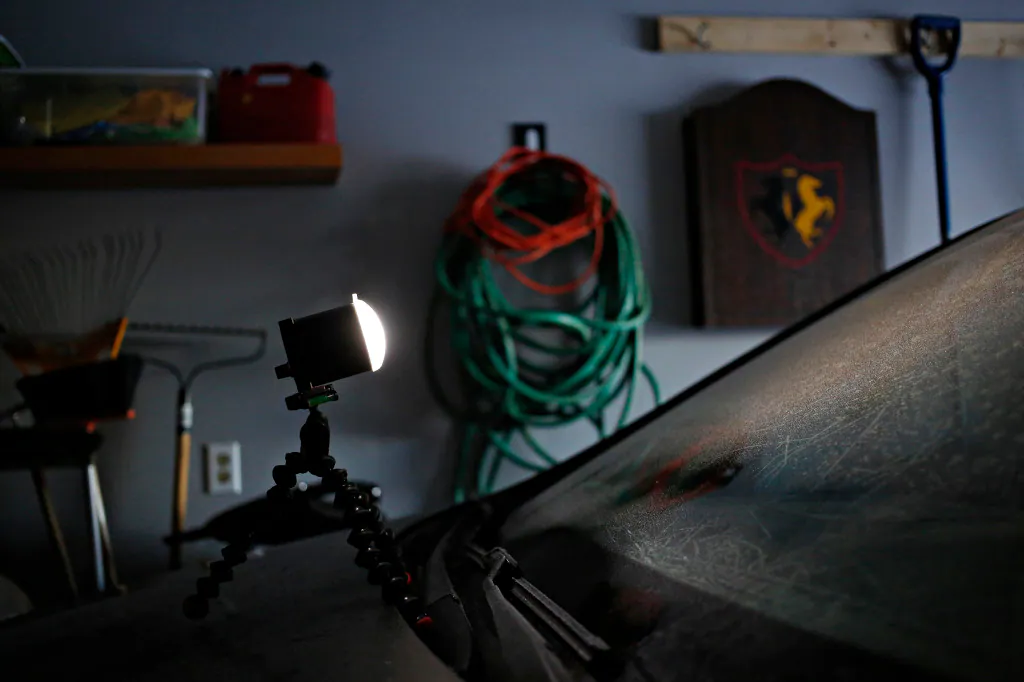 I then used a macro lens to photograph the backlit designs from inside the car.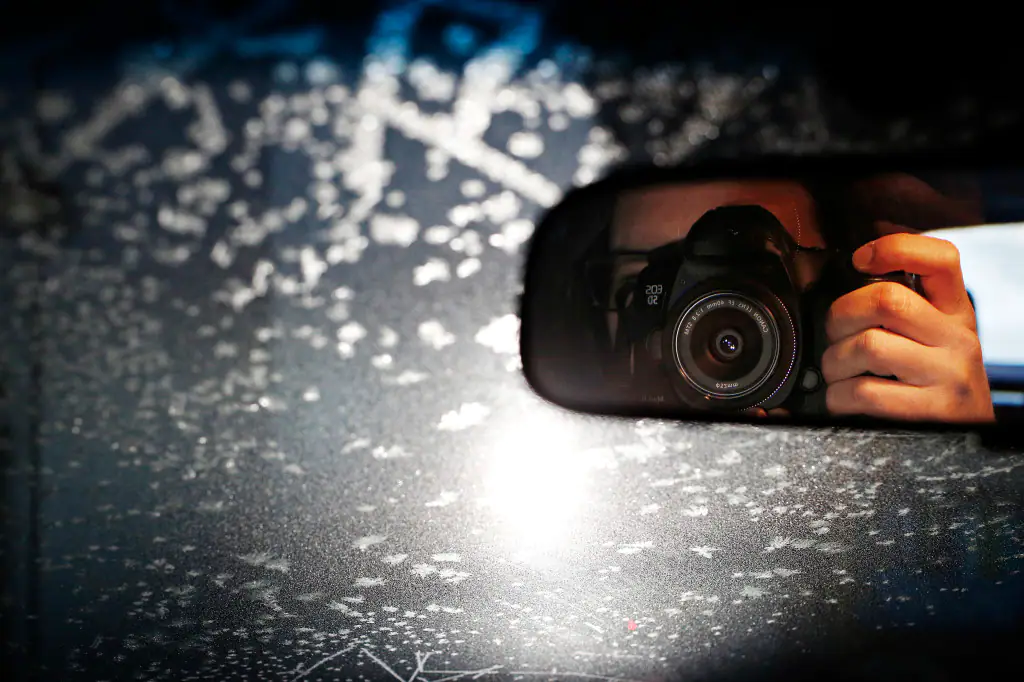 I also wanted to see how the frost looked when photographed more simply. In the next examples I photographed the frost against my white garage door, then against the brownish bricks on the side of my house. Each of these looks has a very different appeal for me and each method has its own unique artistic look.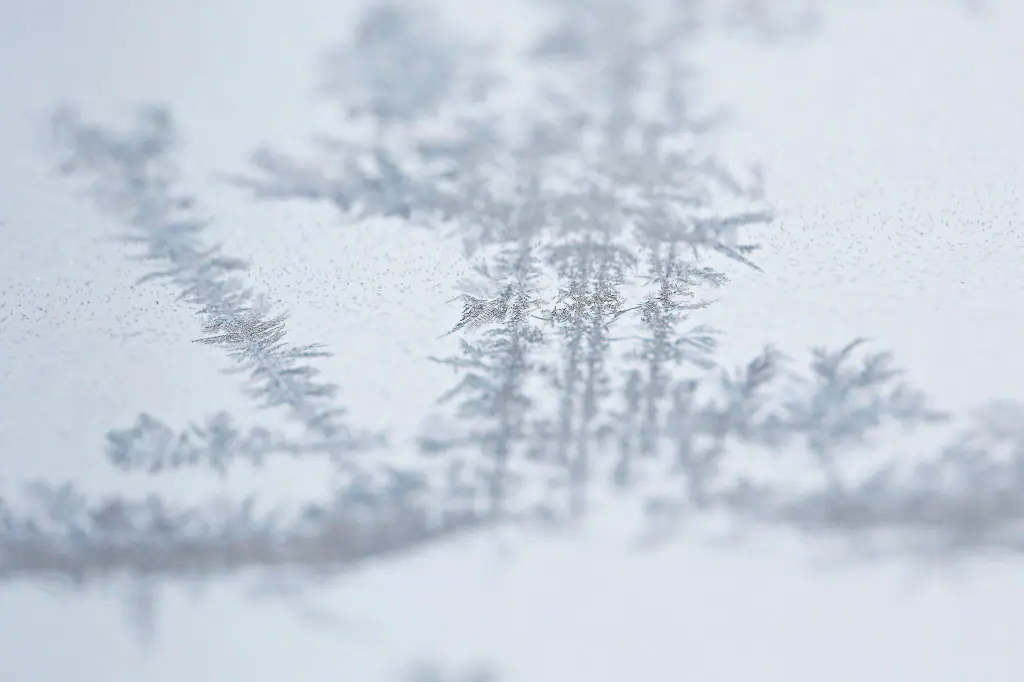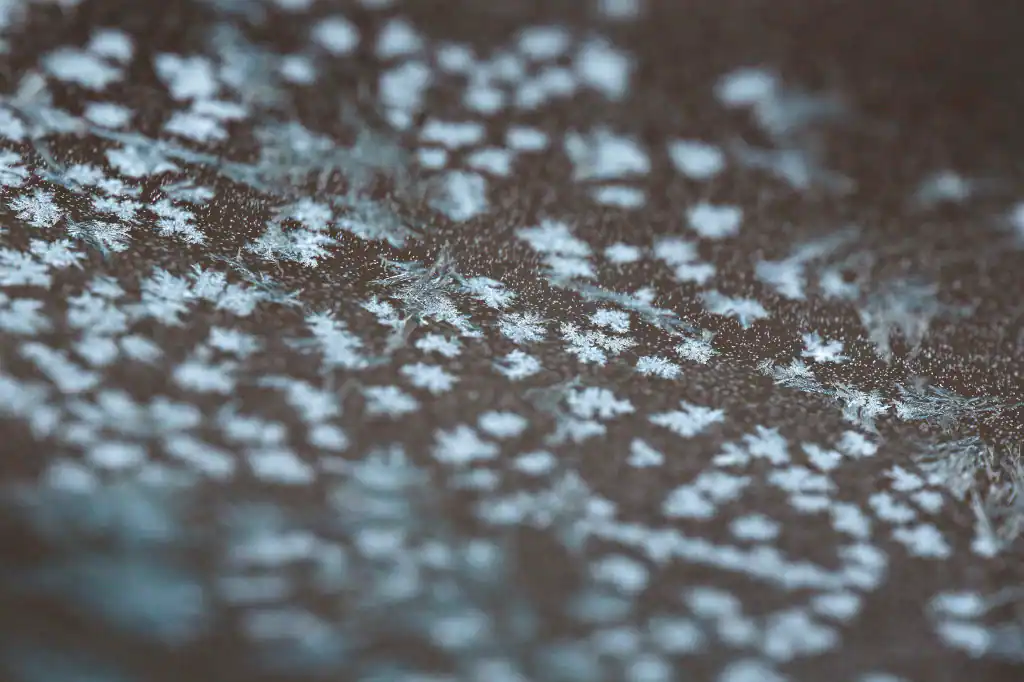 There are a couple ways you could take things one step further. Putting colored gels on your light source will give the frost formations a dramatic color shift. Similar results could be achieved by manipulating the images using post-production software. You could also try with two LEDs gelled with different colors to really get your creative juices flowing.
The circumstances happened to work out just right for me, but you don't need to wait for your windshield to frost over though. How the frost forms is wholly dependent on your glass surface. Try leaving a container of hot water under a piece of old glass outside, overnight. The warm condensation on the glass and rapid cooling from the surrounding air will kick-start the frosting process. The more scratches and imperfections in the glass, the more interesting the designs will become. Frost will form along the scratches and bumps in the glass to create unique and unpredictable patterns.
Here are the camera settings for my examples:
Camera mode – manual (M)
ISO – 1600-3200
Shutter speed – 1/200th – 1/250th of a second
F-Stop – f5/5.6
White balance – Auto
My gear:
Canon 5D mark III
Canon 100mm f2.8 L macro lens
Canon 40 mm f2.8 pancake lens (behind the scenes)
Switronix Torch LED
Joby Hybrid Gorilla Pod